Waco High School


Class Of 1973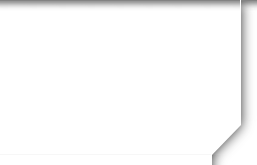 In Memory
Debbie Shaw
Debera "Debbie" Kay Shaw of Glenn Heights, TX was born in Waco, TX on Wednesday, June 15, 1955 to Iris Elaine Abbott Shaw and Charles Edgar Shaw. Debbie's legacy will always be how wonderful of a mother, friend, sister, aunt, and grandparent she was to all who love her. Debbie enjoyed spending time with her family and was the love, the light, the rock, and the joy of her children and grandchildren's life.
Funeral services for our beloved angel, Debbie will be held on August 10, 2016 at 10:00 a.m. at Victorious Life Church at 7459 I-35 Frontage Rd, Waco, TX. Visitation will be held Tuesday, August 9, 2016 from 5:00 p.m. to 8:00 p.m. at Victorious Life Church.
In lieu of flowers, please send stuffed animals to be donated to her grandchildren, as Debbie always put them first in her life. There are two girls, age 8 and 3, and two boys, age 5 and 1 and half years.
Please contact Hewitt Florist at 1-800-487-6789 or hewittflorist.com as the family has contacted them to assist with this special request.