Waco High School


Class Of 1973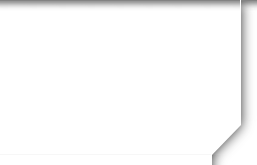 In Memory
Pat Murphy (Carroll)
Patricia "Pat" Murphy Carroll went home to be with the Lord on Wednesday afternoon, October 19, 2005 at Providence Hospital in Waco, Texas following a three-month battle with brain cancer. Visitation with the family will be Friday, October 21 from 4:00-6:00 p.m. at OakCrest Funeral Home in Waco. A private internment service will be held only for family members at Oak Grove Cemetery in China Spring on Saturday morning, October 22, followed by a Memorial Celebration of Life and Praise Service open to all family and friends at Highland Baptist Church at 11:00 a.m. with the Rev. Barry Camp officiating and Gary Rhodes leading worship.

Mrs. Carroll, a lifelong resident of Central Texas, was born in Waco on August 24, 1955 to Frank Edward Murphy and Nancy Lou Stanley.

She was raised in Hubbard and Waco and was a 1973 graduate of Waco High School. She married John P. Carroll on April 7, 1979 and together they spent their lives serving the Lord for 27 years in numerous churches and ministries throughout the Central Texas region.

Pat was especially known as a devoted pastor's wife in the six churches where she and her husband served, which included Levita Baptist Church in Gatesville, Oak Grove Baptist Church in China Spring, First Baptist Church in Marlin, Live Oak Baptist Church in Gatesville, Harvest House of Prayer in Waco, and The River Church, also in Waco.

Active in the community and a wide variety of ministries, Pat was involved in Bible Study Fellowship, was director of several Women's Ministries, G. A. Camp Director for the Waco Baptist Association, Summer Youth Camp Counselor for 15 years, guitarist and worship team member for 23 years, and served in Venezuela on special assignment with her husband under the auspices of the Southern Baptist Foreign Mission Board.

She was also a member of the Marlin Supper Club, worked as an Aerobics Instructor, and was also a volunteer in many nursing homes in the area. More recently, she and her husband founded The River Church in Waco, where she served as leader of the worship team.

In her professional career, Pat was a Home Health Care Physical Therapist Assistant for 11 years, a member of the American Physical Therapy Association, and founder, owner, and operator of Eagle Creek Therapy Services based in China Spring.

In particular, Pat was highly respected and deeply loved by senior citizens across Central Texas for her compassionate and loving care for them in their hour of need.

Known as a friend of all and an inspiration to countless, Pat will be remembered fondly as a loving wife, a devoted mother, and a genuine and faithful follower of the Lord Jesus Christ.

She is survived by her husband of 27 years, John P. Carroll, and her three children, daughters Brooke and Bethany and son Luke, as well as her identical twin sister, Jean Murphy Downing, and her husband, Rod, of China Spring and her brother, Russ Murphy and his wife, Saralyn, of Lubbock. Other survivors include her parents-in-law, Dan and Betty Carroll of Waco; her brothers-in-law and their wives, Danny and Ruby Carroll of Waco and Charles and Nursel Carroll of Istanbul, Turkey; nieces Lauren and Whitney Downing, Kim Carroll, and Rachel Carroll; nephews Jordan and Micah Downing, Daniel Carroll, and Chris Carroll; stepmothers Delores Rogers and Mary Murphy; as well as son-in-law-to-be, Cory Caperton, and his parents, Steve and Sue Caperton of China Spring, and their children, Spencer and Kaley. She left a rich legacy to her children and will be deeply missed by each of her family members and all who were blessed to know her.

Pat was preceded in death by her father, Frank Edward Murphy, and her mother, Nancy Lou Stanley.