Waco High School


Class Of 1973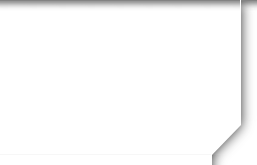 In Memory
Glenn Bolton
Glenn Richard Bolton, 61, of Waco, TX passed away on Friday, December 2, 2016 at St. Catherine Center, surrounded by his family after a long battle with diabetes. A viewing will be held from 4 to 7 p.m. Monday, December 5, at Pecan Grove Funeral Home, 3124 Robinson Drive, Waco. No funeral services will follow. All family and friends that know Glenn are encouraged to come.
Glenn was born February 11, 1955 in Waco, TX to Richard and Glenda Bolton. He enjoyed a life in Waco with numerous friends and family. He graduated from Waco High School in 1973. On June 15, 1978, Glenn married Robin Rossette Stevens. They had two children. He worked with Bolton Construction with his father, brothers, and grandfather; he also worked at 7-11. In later years, he sold salvage and had a business in Lacy Lakeview, A-Z Surplus.
Glenn was often described as "larger than life" by his family because of his big personality, strong work ethic, generosity, and his unique way of doing everything. He was never afraid of anything and embraced life with confidence and an "I'm doing it my own way" type of attitude. He was very much a family man and enjoyed family time with his two grown children and his strong wife, but especially with his grandchildren who knew him as Pop-Pop. It was not uncommon to hear Glenn tell anyone and everyone to stop by his house to eat or just to visit. In his final days, it was his faith in God and his Lord Jesus Christ that got him through a difficult sickness. He could be heard saying "Don't be sad because I'm not; I know where I'm going: to Heaven."
Glenn was preceded in death by his parents, Richard and Glenda Bolton; his grandparents, Ike and Erma Bolton; and infant sister, Norma Sue Bolton.
Glenn is survived by his wife, Robin Bolton, of Waco; his children, Sherry Harris and husband, Ray, of Waco, and Joshua Bolton and wife, Jennifer; two brothers, Gerald Bolton of Elm Mott and Larry Bolton and wife, Jeannie, of Lott; grandhchildren, Joshua Bolton Jr, Mia Bolton and Brookelynn Bolton, all of Waco; uncle, Steve Bolton and wife, Shirley of Fort Collins, CO; and aunt, Joyce Roberts, of Bellmead; nephews, Christopher Bolton of Lacy Lakeview, Shaun Bolton of Troy, and Richard Bolton of Waco; niece, Kenzee Wade, of Mart; along with many nephews, nieces, cousins, aunts, uncles, and friends.
"Ah, when to the heart of man; was it ever less than a treason, to go with the drift of things, to yield with a grace to reason, and bow and accept the end of a love or a season?" ~excerpt from the poem, Reluctance, by Robert Frost.
The family would like to thank Lakeshore Village Nursing Home, Fresinius Dialysis Clinic, St. Catherine, and all of the nurses, doctors, and caregivers of Mr. Bolton for all of your compassion and hard work that helped him.
Online guestbook www.pecangrovefuneral.com